If you missed puppy preschool and your pup's manners need improving this is the programme to attend. Our programme is flexible, we embrace the difficult teenage period and guide clients towards happy peaceful homes.
Our training methods are force free, reward based and takes place on the secure lawn area located at the Nuriootpa Clinic.
The 5-week programme teaches puppies basic mat training, calm behaviour indoors, stay, collar hold, recall, leave it, and basic skills for polite lead walking.
Week 1: We present current information sourced from canine behaviour specialists and trials conducted worldwide. Issues are discussed as a group and guidance provided to minimise &/or eliminate inappropriate behaviours. Family participation is encouraged, young people embrace this positive method of training providing lifelong care and compassion towards all animals.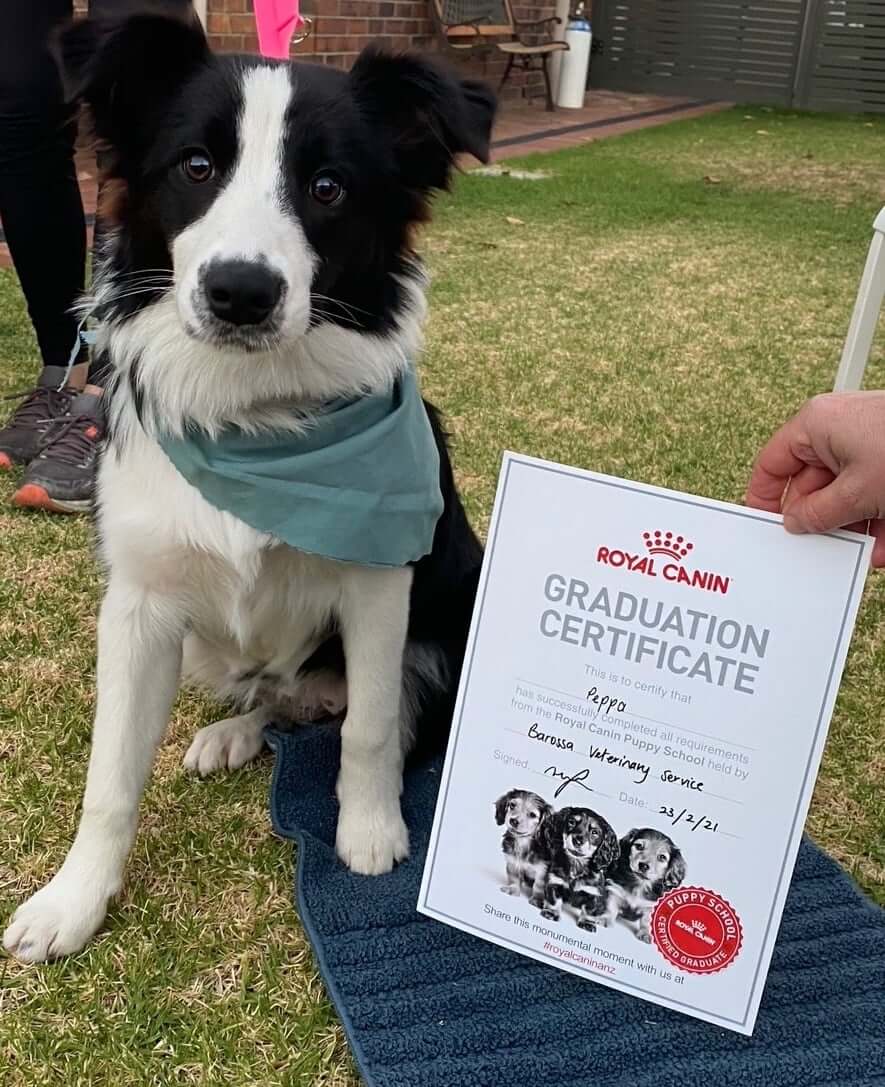 Kapunda Veterinary Clinic
Barossa Veterinary Clinic
Have a Question? We Can Help